PraxIS Dec. 2009
09-12 Contents: Happy Christmas and new Year and a special offer!
ISSN 1649-2374 This issue online at http://www.sysmod.com/praxis/prax0912.htm [Previous] [Index] [Next]
Systems Modelling Ltd.: Managing reality in Information Systems - strategies for success
About this newsletter and Archives
Disclaimer
Subscribe and Unsubscribe information
Welcome to PraxIS
The last few weeks have been so busy here that all I can do now is to wish you the best and make a special offer just to see who's working over the next couple of weeks :-)
Patrick O'Beirne
_____________________
Have a happy Christmas holiday and may 2010 bring us better news than 2009!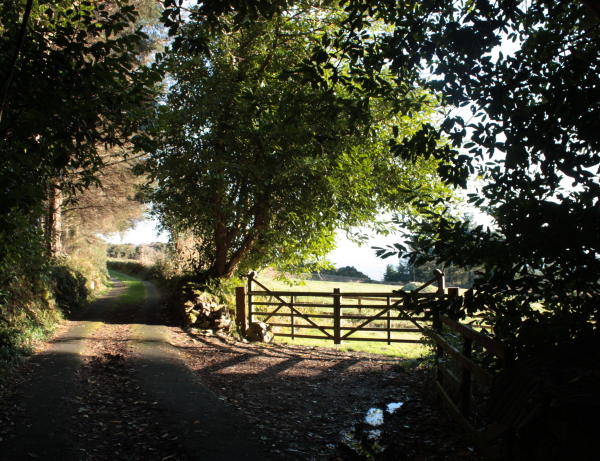 This picture of a gateway on our lane taken on the Winter Solstice points towards a brighter future.
Special offer for my readers: buy ScanXLS, get XLTest free!
XLTest is my spreadsheet auditing addin, ScanXLS is the spreadsheet discovery and assessment tool.

For my readers, buy ScanXLS and get XLTest as a free bundle!


Enjoy!


Spreadsheet Check and Control: book of 47 best practices to detect and prevent errors
____________________________________________________________
____________________________________________________________
FEEDBACK
Simply send your comments to FEEDBACK (at) SYSMOD (dot) COM
Thank you! Patrick O'Beirne, Editor
_______________________________________________________
_______________________________________________________
_______________________________________________________
_______________________________________________________
Copyright (c) Systems Modelling Limited, http://www.sysmod.com . Reproduction allowed provided this copyright notice is included.

We appreciate any feedback or suggestions for improvement. If you have received this newsletter from anybody else, we urge you to sign up for your personal copy by sending a blank email to EuroIS-subscribe (at) yahoogroups (dot) com

For those who would like to do more than receive the monthly newsletter, the EuroIS list makes it easy for you to discuss issues raised, to share experiences with the rest of the group, and to contribute files to a common user community pool independent of the sysmod.com web site. I moderate posts to the EuroIS list, to screen out inappropriate material.

Patrick O'Beirne, Editor
_______________________________________________________
ABOUT THIS NEWSLETTER
"Praxis" means model or example, from the Greek verb "to do". The name is chosen to reflect our focus on practical solutions to IS problems, avoiding hype. If you like acronyms, think of it as "Patrick's reports and analysis across Information Systems".
Please tell a friend about this newsletter.
We especially appreciate a link to www.sysmod.com from your web site!
______________________________________________________
ARCHIVES
To read previous issues of this newsletter please visit our web site at http://www.sysmod.com/praxis.htm

DISCLAIMER
This newsletter is prepared in good faith and the information has been taken from observation and other sources believed to be reliable. Systems Modelling Ltd. (SML) does not represent expressly or by implication the accuracy, truthfulness or reliability of any information provided. It is a condition of use that users accept that SML has no liability for any errors, inaccuracies or omissions. The information is not intended to constitute legal or professional advice. You should consult a professional at Systems Modelling Ltd. directly for advice that is specifically tailored to your particular circumstances.
_______________________________________________________
PRIVACY POLICY:
We guarantee not to sell, trade or give your e-mail address to anyone.
To subscribe to this Newsletter send an email to
EuroIS-subscribe (at) yahoogroups (dot) com
To unsubscribe from this Newsletter send an email to
EuroIS-unsubscribe (at) yahoogroups (dot) com
EuroIS is the distribution list server of the PraxIS newsletter. It also offers a moderated discussion list for readers and a free shared storage area for user-contributed files. The archives of this group are on YahooGroups website http://finance.groups.yahoo.com/group/EuroIS/
_______________________________________________________